Certification Review!
All Allied Health Graduates and Externship Students are invited to attend Coyne's Certification Review.
Medical Assistants will prepare for the RMA Certification Exam. Be sure to see Ms. Hanson for information about taking your exam at Coyne College. Check out www.americanmedtech.org.
Pharmacy Technician students will prepare for the Pharmacy Technician Certification Exam. Check out the website at www.ptcb.org for review and student material.
Billing and Coding students will be preparing for the CPC Certification Exam. Items you will need are your code books: ICD-9, CPT-4 and HCPCS. Check out the AAPC website www.aapc.com for exam dates.
For more information please contact the Director of Education, Virginia Hanson at: 773-577-8061.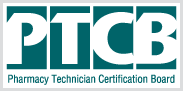 Free Webinars
Join the women and volunteers of Dress for Success for an hour of networking and learning.
Please note, registration does not guarantee a spot in a Virtual Workshop. Show up a little early (maybe ten minutes before) to guarantee participation. Thank you for your patience if you show up and the event is filled. And thank you for only registering for workshops you are sure you can attend.

When you register, events display in Eastern Standard Time. Be sure to add Virtual Workshops to your calendar with your local time zone.
​
Pitch Please! Pitching Yourself with Confidence
Thursday, May 28th | 5:30 PM CST
Pitching is not easy. Putting yourself out there can be quite scary for most women. But if you want a great position for yourself as well as support from your network, you need to learn how to pitch confidently and succinctly. In this session, join branding expert Precious Williams and leave able to put together your own pitch that's concise and compelling.
Preregister for this Zoom event by clicking here.
​
​

Budgeting & Saving When Not Much Is Coming In
Wednesday, June 3rd | 5:00 PM CST
In this workshop Ja'Net Adams, international speaker, author, and the CEO of EMACK Consulting, will share how you can handle your finances during this unprecedented time. Ja'Net paid off $50,000 of debt in two years during the "Great Recession" and during that time learned how to recession proof her life. We will discuss how to stretch your money when not much money is coming in and how to come out of this pandemic better financially.
Preregister for this Zoom event by clicking here.

From Fear to Action
Thursday, June 4th | 4:00 PM CST
The world of work is changing, and whether we are job seekers or facing new challenges at our jobs, many of us are in a period of transition. Join Marisa Santoro of In Our Shoes for this workshop that will teach you to break patterns and habits, readying yourself for change. Specifically you will learn The Success PrinciplesTM which will teach you how to increase your confidence and tackle daily challenges.
Preregister for this Zoom event by clicking here.